Thank you everyone who came out to celebrate Pride Week with ABQ Pride. Remember, Pride is not confined to June. Pride is living our lives and furthering our cause every day.
---
Stay in the Loop
Sign up below for the latest ABQ Pride news.
---
Support Pride 365
ABQ Pride now has a Patreon! Sign up to support ABQ Pride and get some amazing goodies. Learn more & sign up on our Patreon page.
We have merch! Purchase many of the styles sold at PrideFest 2022 sizes XS-4XL. Head to our online t-shirt booth or on our merch store.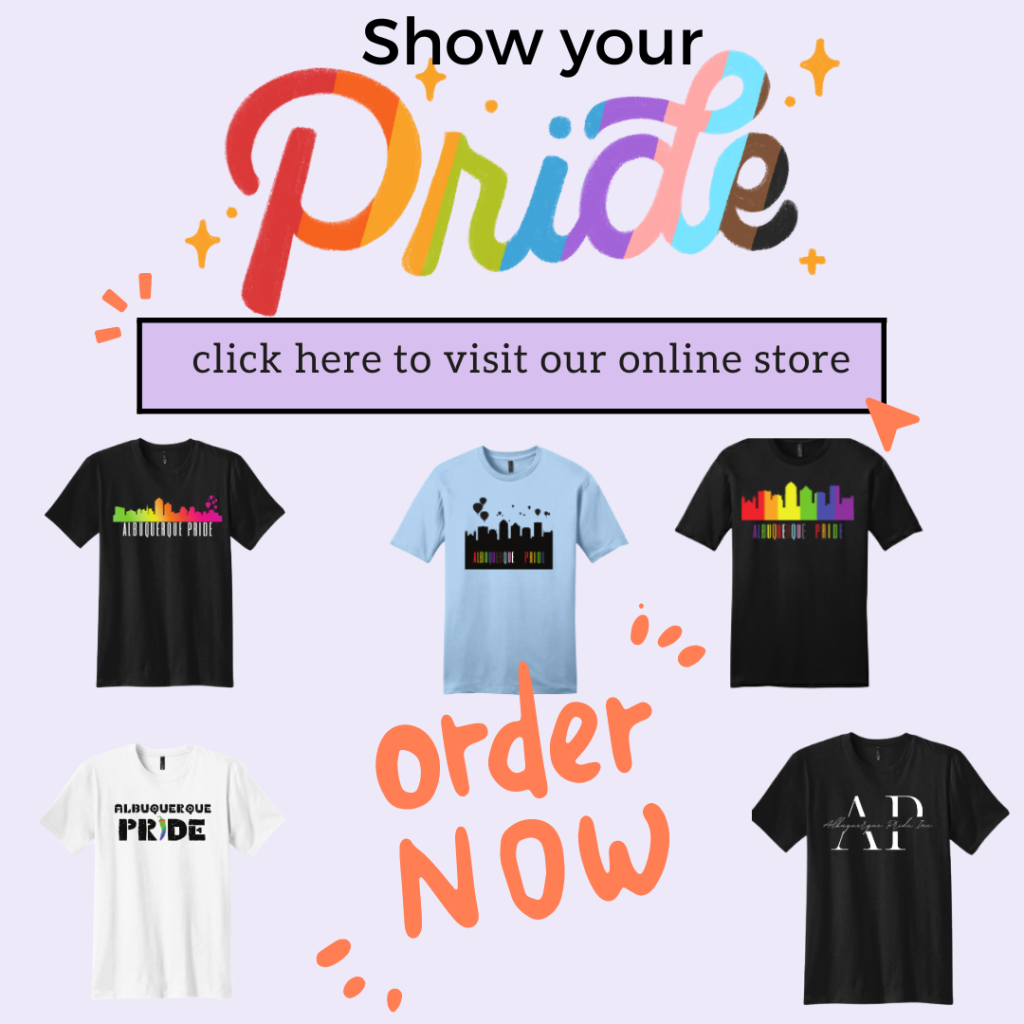 ---
Upcoming Events